Megan Noël's Artist Statement
Megan Noel is a textile and mixed media artist creating in the Northwest. She is perhaps best known for her beadwork, and has been beading since 1990. Her bead embroidery includes beaded dolls, evening purses, amulet purses, brooches, and buttons. She also enjoys off-loom bead weaving.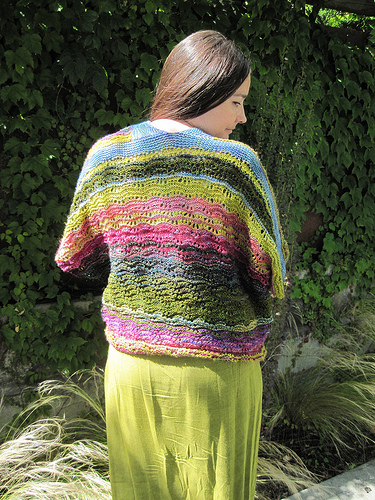 Megan (pictured at right) also paints, drawings, creates hand-bound books, knits, crochets, sews and quilts, and does pottery. Recently her work has centered mainly around fabric and fiber with the addition of some beadwork and also works on paper. She occasionally offers beading classes at Beads and Beyond, a bead store in Bellevue, Washington. She is also available for one-on-one classes in the Northwest area, but does not teach on line or travel to teach. Her work has appeared in various regional and national group shows and has been featured at several galleries in the Northwest, but is presently available solely through the artist. When she is not creating, Megan works for a local glass artist.
Megan's work has been published in the following magazines: Belle Armoire, Somerset Studio, Bead and Button, Beadwork, Legacy, and Soft Doll and Animal. Her work has also been published in three books: Bead Embellishment by Robin Atkins, Creating Cloth Dolls by Marthe Le Van, and 500 Beaded Objects. She has also had work featured in several special publications from Somerset, including Handmade and Signatures.
Megan gets her inspiration from nature, vintage beadwork, mythology, and literature. Her inspiration is fickle, and more likely to be the result of a line from an ee cummings poem than an article in a bead or art magazine. Megan also plays the violin and is learning to belly dance - though she will never dance in public. It's good to try things you enjoy but are not very good at..